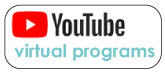 Book Club in a Bag
Book Page
Fan Club
Fantastic Fiction
Novelist Plus
20 books in 2021: rise to the Challenge
Sign up today and start earning prizes while exploring new and familiar authors.
Resources for business and job seekers.
Civic Spotlight is a program series designed to engage our community around current events and issues of social concern.
Services that bring the library to you.
EXplore More Illinois
Indian Trails Library cardholders can reserve free and discounted admission, parking and gift store purchases from cultural attractions in Illinois. Learn more.
Interested in tracing your unique family history? Staff is available to get started on your family history or genealogy research.
MEDIA MATCH
Sign up for monthly staff reading recommendations.
Computer use in the building
Information on how to reserve a computer.
Caregiver memory Kits
Special kits contain items that can help those with dementia by reducing anxiety, calming nerves and providing fun. 
Four topics are available: Pets, Spring, Games, and Travel.
1. Place hold from catalog.
2. Three week loan period.
3. Pick up at the Circ Desk.
e

PRINT

it

– wireless printing from home or library

Copying, scanning and faxing

Noise cancelling earmuffs
ZOOM BACKGROUNDS 
Try out a Zoom background for your next meeting with friends, family or coworkers. 
Browse theme styles.