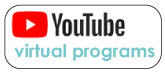 The Launch Pad and Digital Media Labs are your spaces to explore, play, create and collaborate. Embark on a journey of discovery and possibility through hands-on learning where all you need is your imagination.
Monday-Friday
1-8 pm
Saturday
10 am-4 pm
Sunday
1-4 pm
The last reservation for Media Lab appointments is 30 minutes before closing.
---
THE LAUNCH PAD

Schedule a one-hour appointment in the Launch Pad. You can earn an independent working certificate on the embroidery machine, get help with a laser or 3D printing project, or just create and play with exploration kits.

Reservations can be made online on the website or by calling staff, at 847.459.4100, ext. 277.
Reservations are for one hour; with no more than one reservation per WEEK.
A library card is required.

 

 
Are you participating in the 2023 Stitch Along? Share your progress pictures through the form linked below. 
---
MAKER@HOME SUBSCRIPTION BOX
All spots are full and registration is now closed.
Maker@Home Subscription Boxes are a great opportunity to check out and take home a box filled with supplies you'll need for a special craft. A new project will debut in January, April, June, September, and November.
To join the list of Maker@Home subscribers fill out the form linked below. Maker@Home boxes are available to ITPLD and reciprocal cardholders. These boxes check out for two weeks with no renewals. Items in the box that must be returned will be indicated on the box inventory. You may be charged a replacement fee for items that are not returned. You will be notified when your box is available for pickup.
---
3D PRINTING
Use this form to send your 3D print job file. A registered library card in good standing is required.
---
Resources
Craftsy through Hoopla A video library of projects for bakers, designers, sewers, knitters, and more.
Creativebug A video library of tutorials for DIY crafters, creators, and artists. Includes patterns and some project lists.
Lerner Maker Lab Kid friendly projects, crafts, and recipes using commonly available household supplies.
Launch Pad Equipment List These tools are available to use in The Launch Pad. Email dmsforms@itpld.org if you have questions about specific items on the list.
Preferred Materials List If you'd like to use your own material in one of our machines, it must be approved by a Launch Pad staff member before you arrive. Email dmsforms@itpld.org for approval and more information.
Launch Pad Supplies List Free supplies are available for ITPLD library members, as well as reciprocal members with cards in good standing. Members are limited to 2 items each week taken from the Supplies List. The week begins on Monday and ends on Sunday.
LinkedIn Learning Learn technology and creative skills with over 700 course subjects including photography, illustration, 3D animation, video and graphic design. Adobe Creative Suite coursework includes
Photoshop
Illustrator
After Effects
Premier Pro
InDesign
Final Cut Pro
Lightroom
Cinema 4D
---
Launch Pad on the Go
Finish your projects at home by checking out one of these kits. Available for ages 14 and older with an ITPLD library card in good standing. Two-week check-out.
---
MACHINE TUTORIALS
Sewing Tutorial Click here to view the sewing machine tutorial.
Silhouette Cameo Tutorial Click here to view the silhouette cameo tutorial.
---
Digital Media Labs
Explore the Sound Lab, Video Editing Lab and Archival Station for your creative projects.
Reservations and Room Use
Ages 9 years and older.
Registered library card required (ITPLD card or another library card that is registered in our library).
Reserve a room for up to three hours up to seven days in advance in person or online.
Reservations must be made at least 30 minutes before closing time.
The Digital Media Labs remain unlocked during open hours. Take your belongings if you leave the room at any time during your reservation.
Equipment Available
Microphones
Headphones
Mic Stands
Camcorders
Tripods
MIDI Keyboard Controller
Green Screen Wall
WhisperRoom Sound Booth
12 Channel Sound Mixer
iRig (2)
Epson Flatbed Scanner
VHS to Digital Converter
Elgato Converter
Tabletop Sound Shield
XLR & Electric Instrument Cables
Archival Quality Scanner
Analog to Digital Converter
Elegato Conversion Kit
Film to Digital Converter
iMacs
USB SuperDrive
Super 8 Conversion Kit
Software Available
Adobe Creative Suite
Final Cut Pro
iMovie
Logic Cut Pro
GarageBand
Materials AVAILABLE
Free CD and DVD supplies are available for ITPLD library members, as well as reciprocal members with cards in good standing. Members are limited to 2 items each week taken from the Supplies List. The week begins on Monday and ends on Sunday.
File Storage
All created content must be saved or exported at the end of a session. Files can't be stored on the computers in the Digital Media Labs for longer than the duration of a reservation.