Civic Spotlight is a monthly program series designed to engage our community around current events and issues of social concern. Through educational lectures, film screenings and community conversations, we foster learning and dialogue that challenges our members to be informed and active participants in shaping society. 
Upcoming Programs
Community Conversation: Current Events
Tuesday, August 18, 2020 | 6:30-8:30 pm Register here
Live Zoom discussion
Connect with your neighbors to talk about what's going on in the world. Recent local and global news stories will be presented for discussion.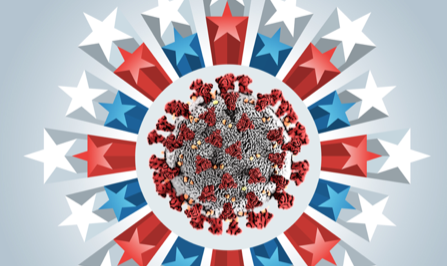 Protecting Our Elections During a Pandemic
Tuesday, September15, 2020 | 7-8:30 pm Register here
Live Zoom program
Tyler St. Clair from Common Cause Illinois discusses the impact COVID-19 had on the primary election in Illinois and how those concerns turned into advocacy to protect the general election in November.
Film Screening: 13th

Tuesday, October 20, 2020 | 6:30-8:30 pm Register here
Live Zoom film screening and discussion.
Combining archival footage with testimony from activists and scholars, director Ava DuVernay examines how our country's history of racial inequality drives the high rate of incarceration in American prisons.
---
Past Programs
(2020)
The Illusionists (film) Available to stream on Kanopy
April 21, 2020
This documentary on body image turns the mirror on the media, exposing how our insecurities are exploited for profit. Co-sponsored by the National Organization for Women, North and Northwest Suburban Chicago Chapter.
Cannabis Use in Illinois (presentation) | Program handout
May 19, 2020
As of January 1, 2020, cannabis is legal for recreational use in Illinois. Kirsten Velasco, Assistant Secretary of Illinois Women in Cannabis, discussed this new law and the history and science behind the plant and its various uses. 
The First Pride Parade in Buffalo Grove |Program handout
June 16, 2020
Buffalo Grove hosted its first Pride Parade in 2019. Hear from the students and parents who organized the event about why and how they made it happen.
More Than a Word (film) Available to stream on Kanopy | Program handout
July 21, 2020
This film presents an analysis of the issues surrounding the Washington football team's use of the term R*dskins, using interviews from both those in favor of changing the name and those against.