A grand finale event with author Jasmin Darznik on Sunday, February 26, will cap the seventh annual "One Book, One Community" series for hundreds of north suburban readers.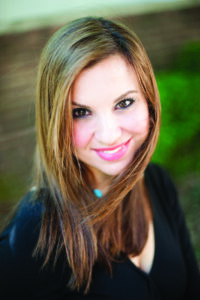 Each winter for the past seven years, Cook Memorial, Indian Trails, and Vernon Area public libraries have encouraged readers in Buffalo Grove, Libertyville, Lincolnshire, Vernon Hills, Wheeling and surrounding communities to connect around a single book. To accomplish this initiative, partnering libraries infuse hundreds of copies of the selected book to community members through giveaways and print, audiobook and e-book checkouts.
This year's selection is "The Bohemians" by Jasmin Darznik. This historical fiction captures a glittering and gritty 1920s San Francisco through the lens of a young Dorothea Lange, just starting on her path to becoming part of San Francisco's art scene and American photography history.
As Dorothea sheds her innocence, her purpose is awakened. She grew into the artist who would create pictures — like her iconic Depression-era photograph, "Migrant Mother" — that would break the hearts and open the eyes of a nation. A vivid and absorbing portrait of the past, it is also eerily resonant with contemporary themes, as anti-immigration sentiment, corrupt politicians, and a devastating pandemic bring tumult to the city. 
On Sunday, February 26, from 1-2:30 p.m., at Stevenson High School West Auditorium, Darznik will speak about the inspiration behind the novel's writing. Her books will be available for purchase courtesy of the Book Bin of Northbrook. The event is free and open to all. Registration is required. Both in-person and online attendance options are available. Tickets are required. Visit 1book.org for more information.
ABOUT THE AUTHOR
Jasmin Darznik is the New York Times bestselling author of three books, including "The Bohemians." Her fourth book, a novel set in Old Hollywood, is forthcoming from Ballantine. Her books have been published in 17 countries. She was born in Iran and came to America when she was five.
ABOUT ONE BOOK, ONE COMMUNITY
Past literary selections included "This is How it Always Is" by Laurie Frankel, "Red at the Bone" by Jacqueline Woodson, "Circe" by Madeline Miller, "The Story Hour" by Thrity Umrigar, "Stolen Beauty" by Laurie Lico Albanese and "Love and Other Consolation Prizes" by Jamie Ford. The series fosters open dialogue and builds community. By inviting participants to attend events hosted by the partners, the libraries encourage participants to discover their community as more than a single municipality or library district. Attendees are empowered to connect to a larger world. Find related resources at 1book.org.