Join in a live webinar with Danny Trejo, actor, author and restaurateur on Tuesday, April 4, 7pm. This event made possible by Illinois Library Present, a statewide collaboration among public libraries offering premier events.
Tuesday, April 4, 7 pm • Live Webinar
Actor, author, and restaurateur Danny Trejo will discuss how he developed a prolific career in the entertainment industry with a hard-earned and atypical road to success. From years of imprisonment to helping troubled youth battle drug addictions, from acting to producing, and now on to restaurant ventures, Trejo's name, face, and achievements are well recognized in Hollywood and beyond, but it is his continuous role as a devoted father of three and an intervention counselor that bring him the most satisfaction.
Trejo has starred in dozens of films including "Desperado", "Heat", the "From Dusk Til Dawn" series, "Con Air", "Once Upon a Time in Mexico", "Spy Kids", and "Machete". On the television side, he's had recurring roles on "Sons of Anarchy", "King of the Hill", "Breaking Bad", and "The Flash", among others. He has also starred in and voiced various popular video games like "Call of Duty", "Fallout", and "Grand Theft Auto", as well as voiced characters in the animated films "Storks", "The Book of Life", "Minions 2: The Rise of Gru", and "Maya and the Three." He shared his love of food with the world in the release of his first cookbook "Trejo's Tacos: Recipes and Stories from LA." His fearlessly honest memoir "Trejo: My Life of Crime, Redemption, and Hollywood" was released in July 2021.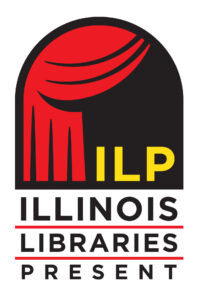 This event is made possible by Illinois Libraries Present, a statewide collaboration among public libraries offering premier events. ILP is funded in part by a grant awarded by the Illinois State Library, a department of the Office of Secretary of State, using funds provided by the U.S. Institute of Museum and Library Services, under the provisions of the Library Services and Technology Act (LSTA). ILP is committed to inclusion and accessibility.
To request accommodations, please email illinoislibrariespresent@gmail.com