Foundation for the Indian Trails Library District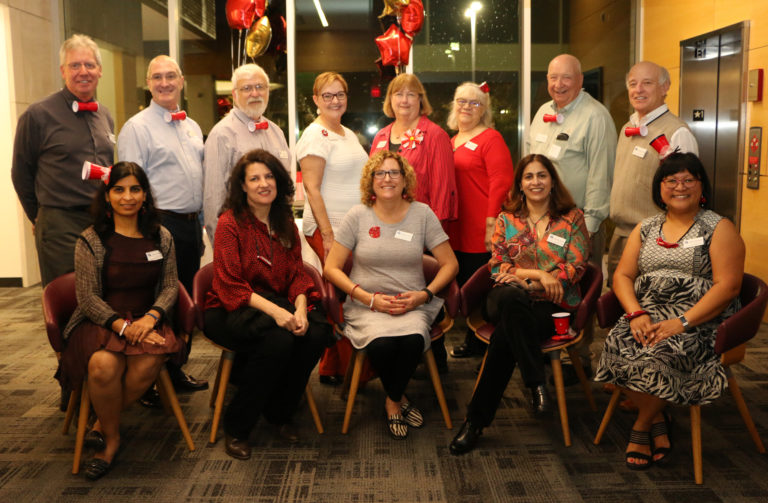 Reading Garden Bricks are back – for a limited time! Help us complete our Reading Garden by purchasing a brick to honor someone in your life. Find out more.
You can make a donation to your library
The ITPLD Foundation raises money to fund items that enhance and expand the services and programs of the library.
We are a dedicated group of residents who are passionate about supporting the Indian Trails Library through fundraising and advocacy. We are your neighbors, business owners, parents, grandparents, employees and retirees. We believe a vibrant public library makes a stronger community.
The 2017 tax reform law substantially increased the standard tax deduction limit. The unfortunate result was that charitable gifts dropped significantly as more Americans lost the benefit of itemized deductions.
On March 27, 2020, the CARES Act was signed into law.  For those that itemize, it raised the deductible limitation from up to 100% of AGI. 
For those that will claim the standard deduction (now $12,400 for singles and $24,800 for married couples filing jointly), the CARES Act added a $300 "above-the-line" deduction. This impacts approximately 90% of U.S. taxpayers. You can now deduct up to $300 even if you're not itemizing on your tax return. Always consult your tax professional concerning your specific situation.
The government has recognized the need to support our charities when we need them the most.  We hope you will too.
Consider making a donation today to support your library! To make a donation in person, please contact  Susan Dennison or call 847.279.2222.
---
2020 Foundation Board of Directors
Sheila Anderson
President
Nina Strezewski
Vice President
Steve Wetle
Treasurer
Rose Johnson
Secretary
Melody Bickhem
Director
Cathy Burns
Director
Stephanie Demb
Director
Terri Herzog
Director
Neil Holman
Director
Lakshmi Karpoor
Director
Gene Looft
Director
Mark Luboyeski
Director
Christine Melone
Director
Rich Rosen
Director
Michael Putz
Director
Kalsoom Saleem
Director
Judy Zeller
Director
2020 Meetings
Meetings are held on Wednesdays, 7 p.m. at the Indian Trails Library. All meetings are open to the public.
January 22 – Annual Meeting (offsite)
February 12
March 8 – Canceled
April 15 – Canceled
May 13 – Canceled
June 10
July 8 – Canceled
August 12
September 16
October 14
November 11
December 9